Prime Focus Camera
---
Dewar assembly being manufactured in the UCO/Lick instrument lab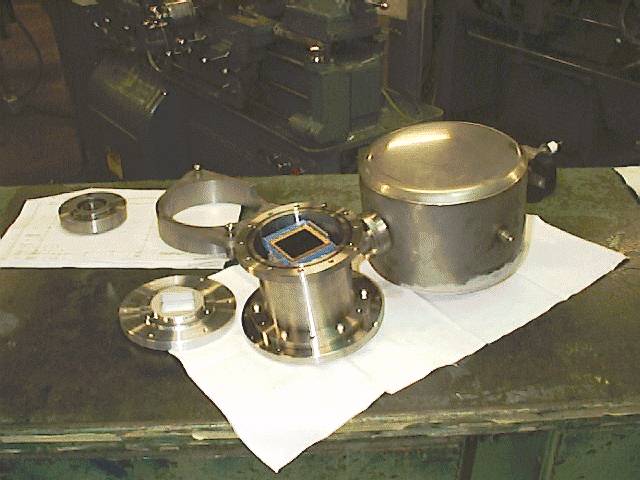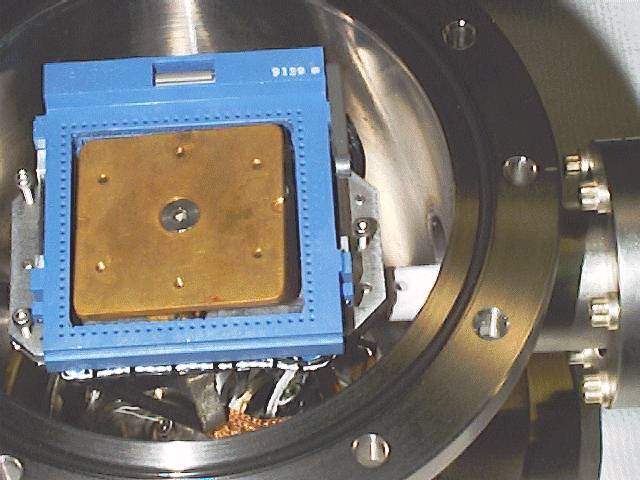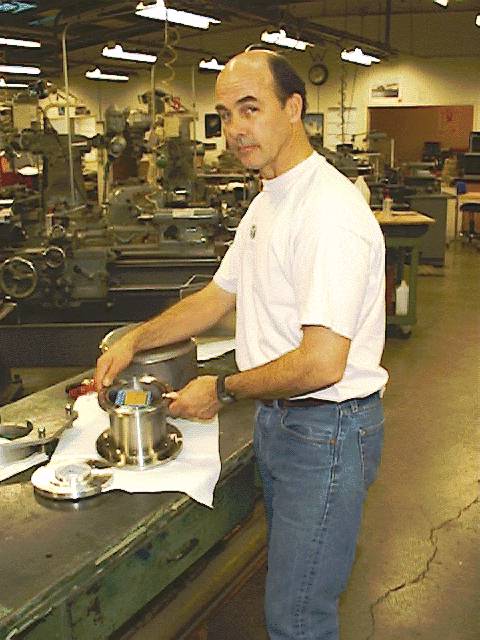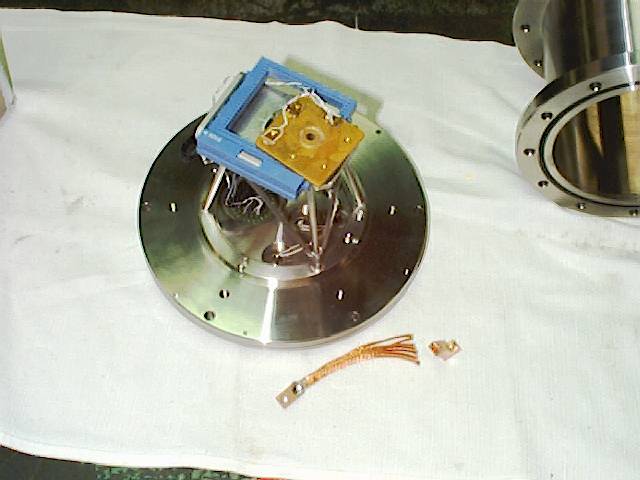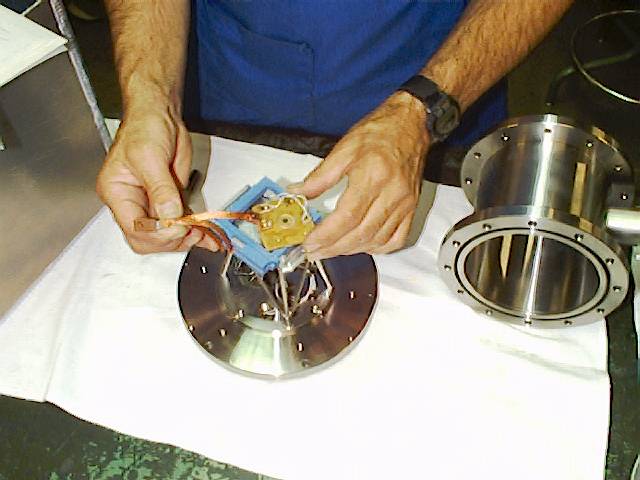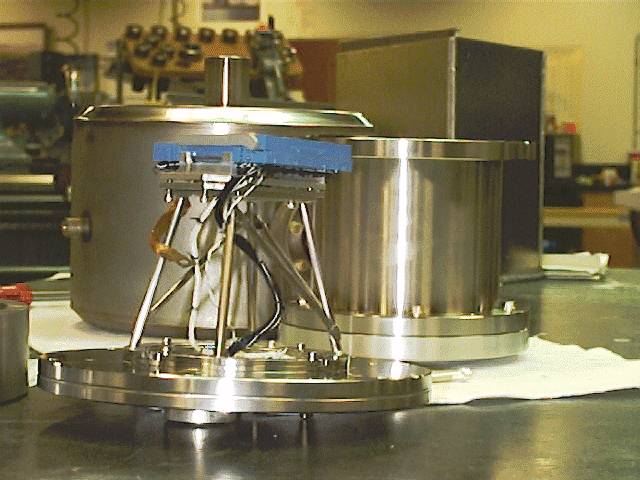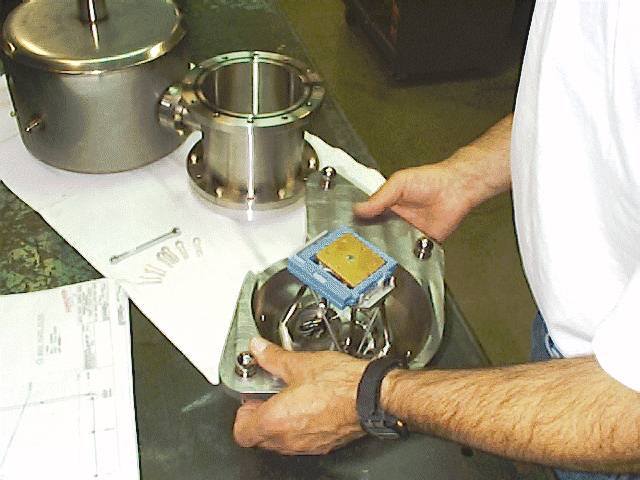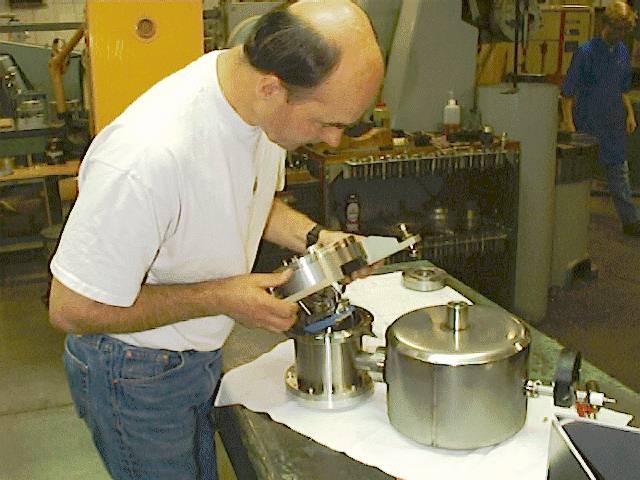 ---
The kinematic CCD dewar mount is tested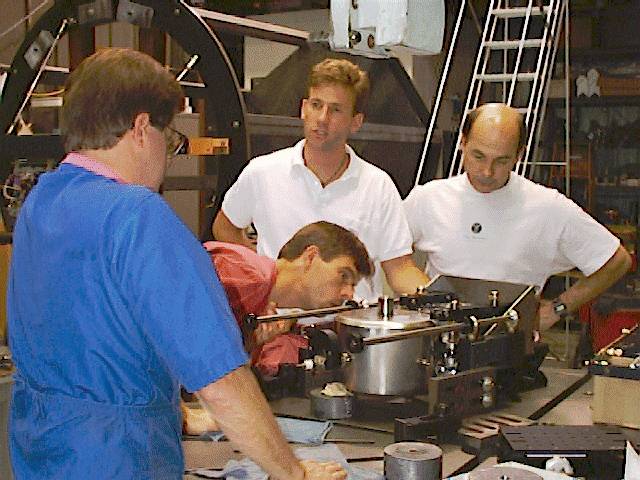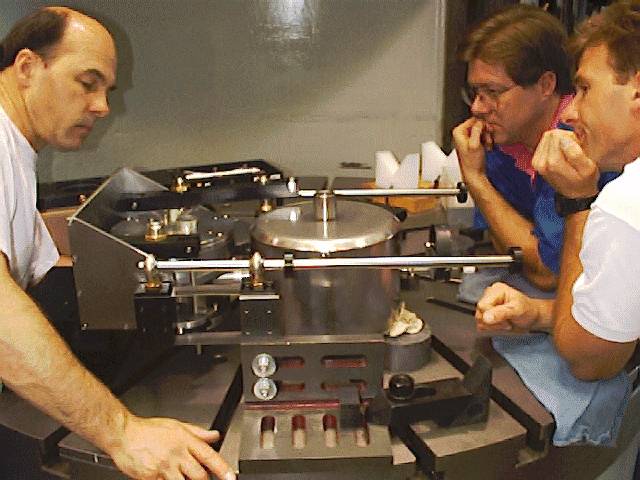 ---
Here we see the guide TV translation stage checked for flexure using Mahr gauges capable of reading displacements of the order of 1 micron.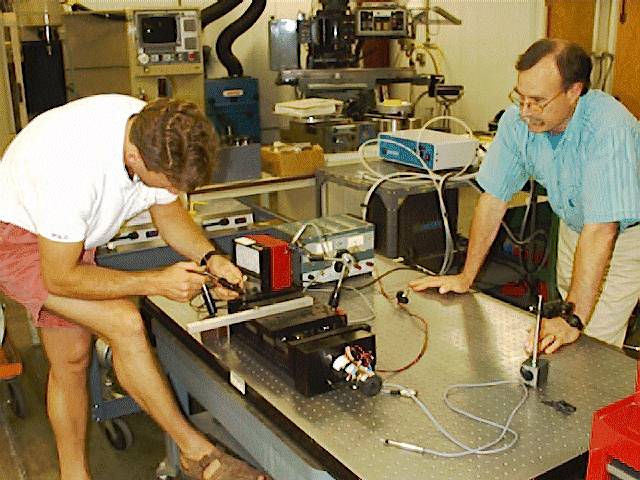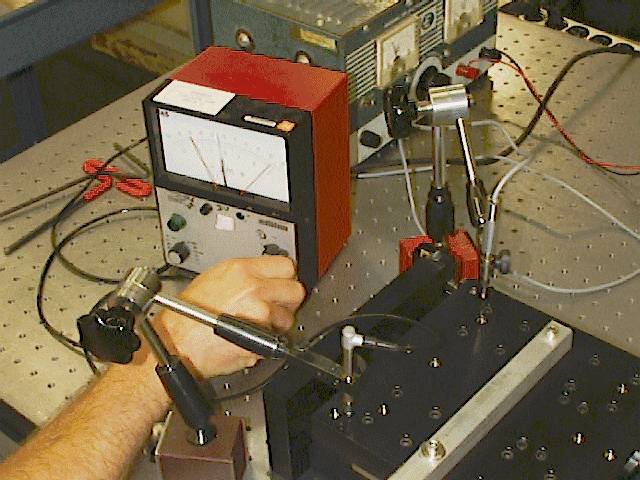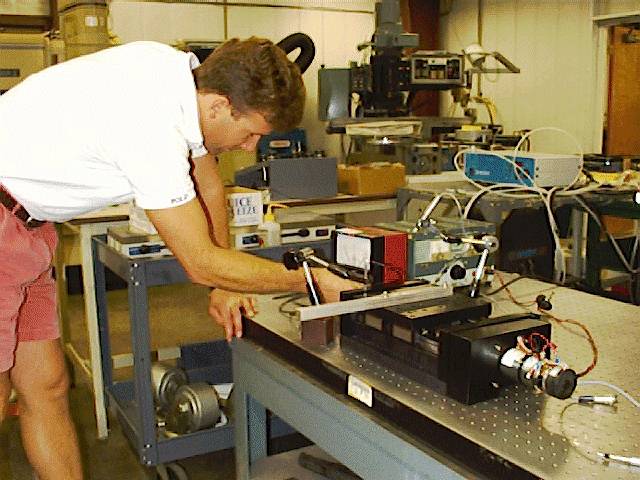 ---
This is the science camera filter wheel in an early phase of construction. There are currently holders for 3" and 4" filters to be mounted in any of the 6 available positions.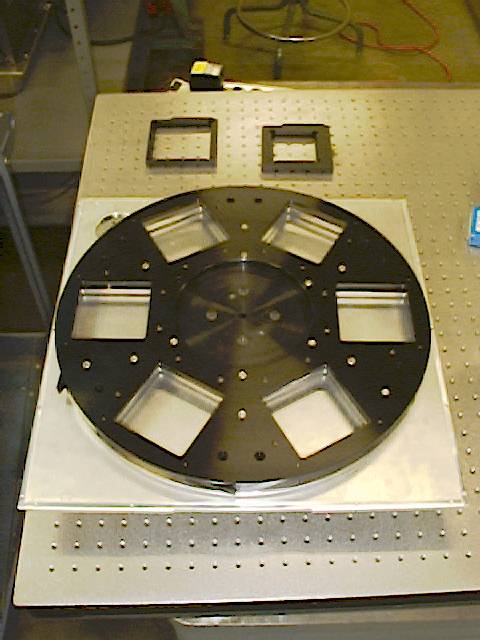 ---
Here is the guide TV filter wheel which has 6 positions that accept holders for 2" square filters.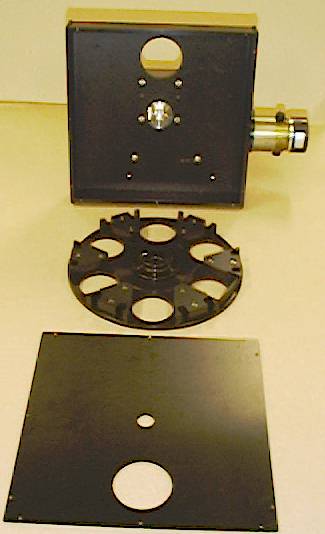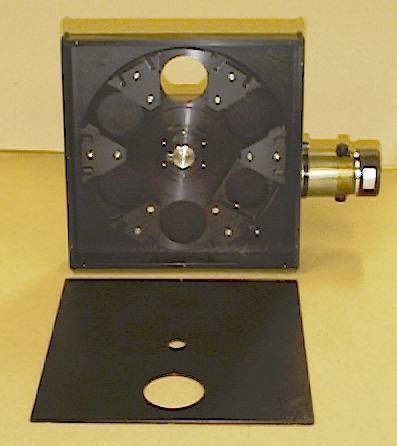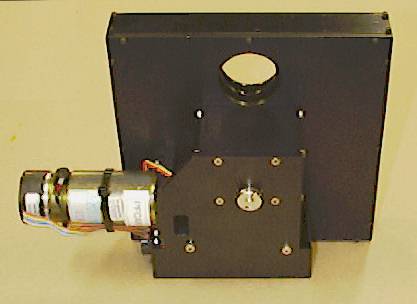 ---
This page is maintained by Jim Burrous

Jim@Lick.UCOLick.org